2010 haydays
The official start to winter took place this Sept 11, 2010 at the largest snowmobile event in the world – Haydays! Snowmobile enthusiasts drove from all over the Midwest and even Canada to attend the weekend event.There has been much anticipation for this year's Hay Days event in Linstrom, Minnesota. It's many years in the making with land purchased by the Sno Barons Snowmobile Club, with many volunteered hours to set it up and get it ready. So what's now at Hay Days this year? Aside from a new set of growing pains, we found some cool new items in the vendor area. But before we get into that, we'll touch on some of the challenges we discovered at this year's event. On Saturday the sheriff said that traffic in and out of the festival was backed up for miles on County Road 15. Some event-goers also reported back-ups on County Road 95. The sheriff said, at one point, Interstate 35 was also backed up before North Branch. On Sunday the crowd was smaller and the event went very well.

New for 2010 was the all new ATV testing track near the front gate for event patrons to take a unit for a test drive. They added a new gravel road that cuts through from the front gate to the back of the property. The freestyle area attracted a large crowd like always, with bikes, sleds and quads flying through the air doing their fancy tricks. The rolling hills and trees make Haydays a much better setting. For real, a first ever wedding at Hay Days in the Arctic Cat booth. Arctic Blast Man married Mother Nature! Cool!
For the Vintage sleds Memory Lane found itself in a new demographic location compared to past years being right on the west end of the Drag track. This year's location was well north of the track, with the swap meet on both sides. The tent full of very nice and rare Vintage sleds was well attended though out the weekend.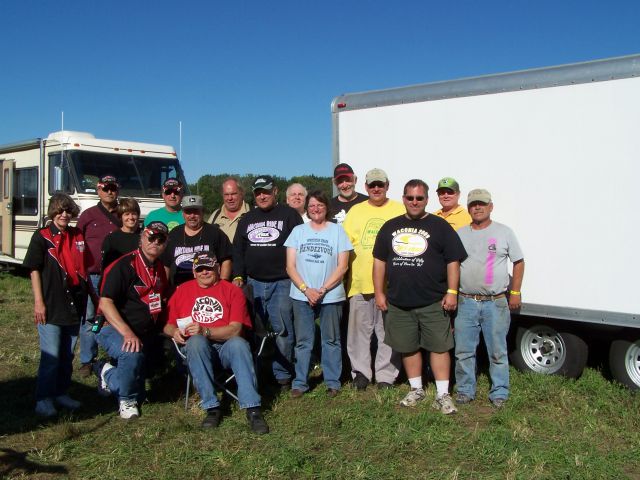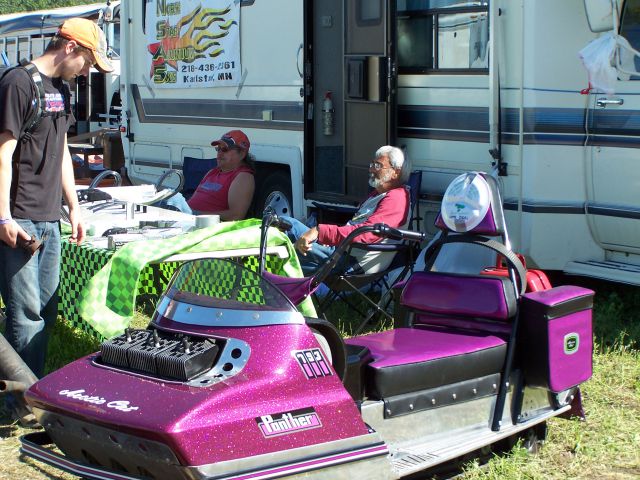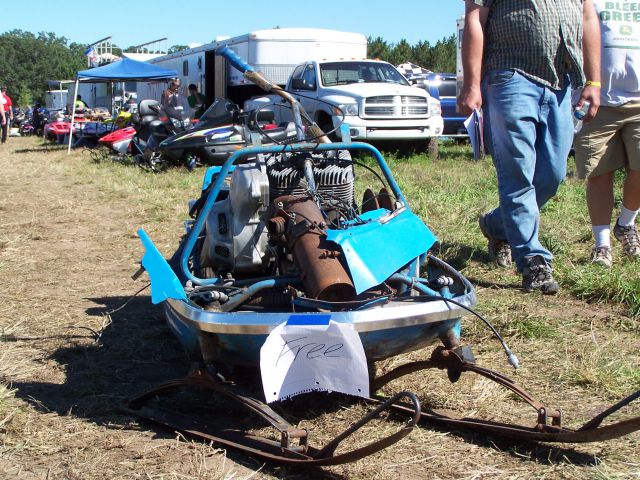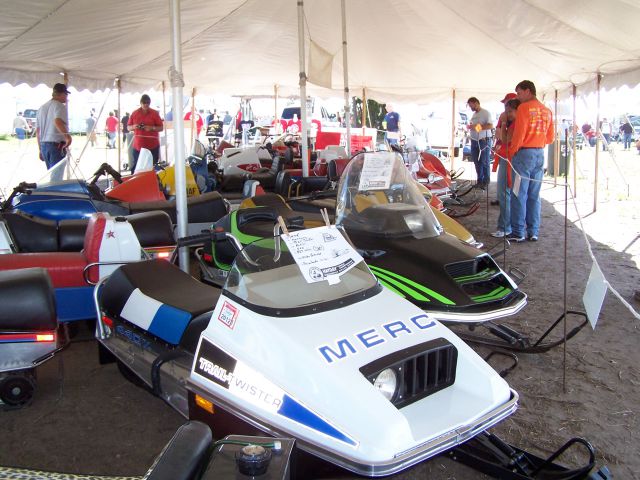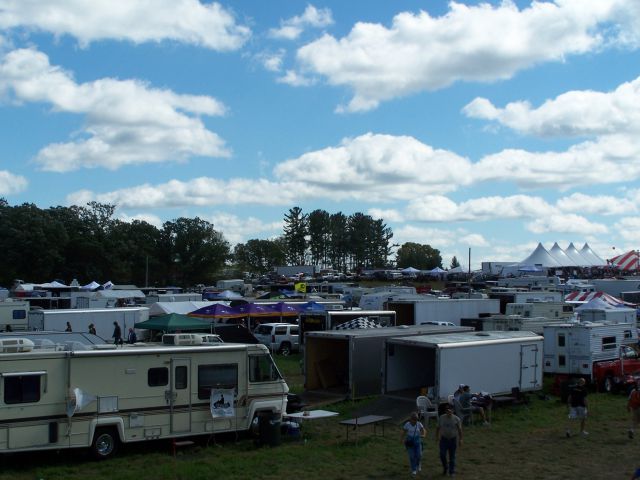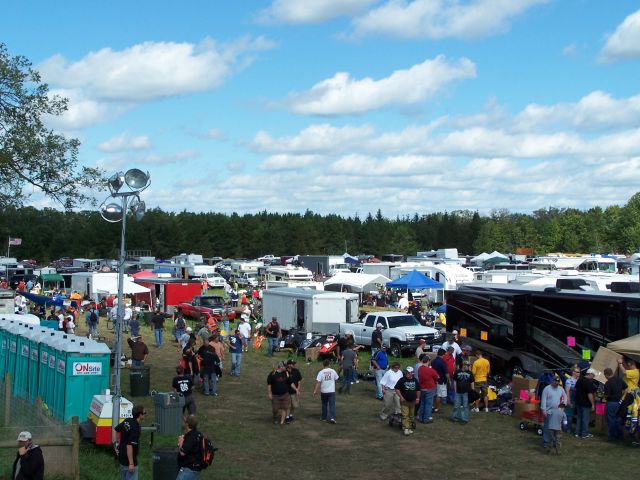 Thanks to all the volunteers who work so hard to make this event great! See Ya Next year.